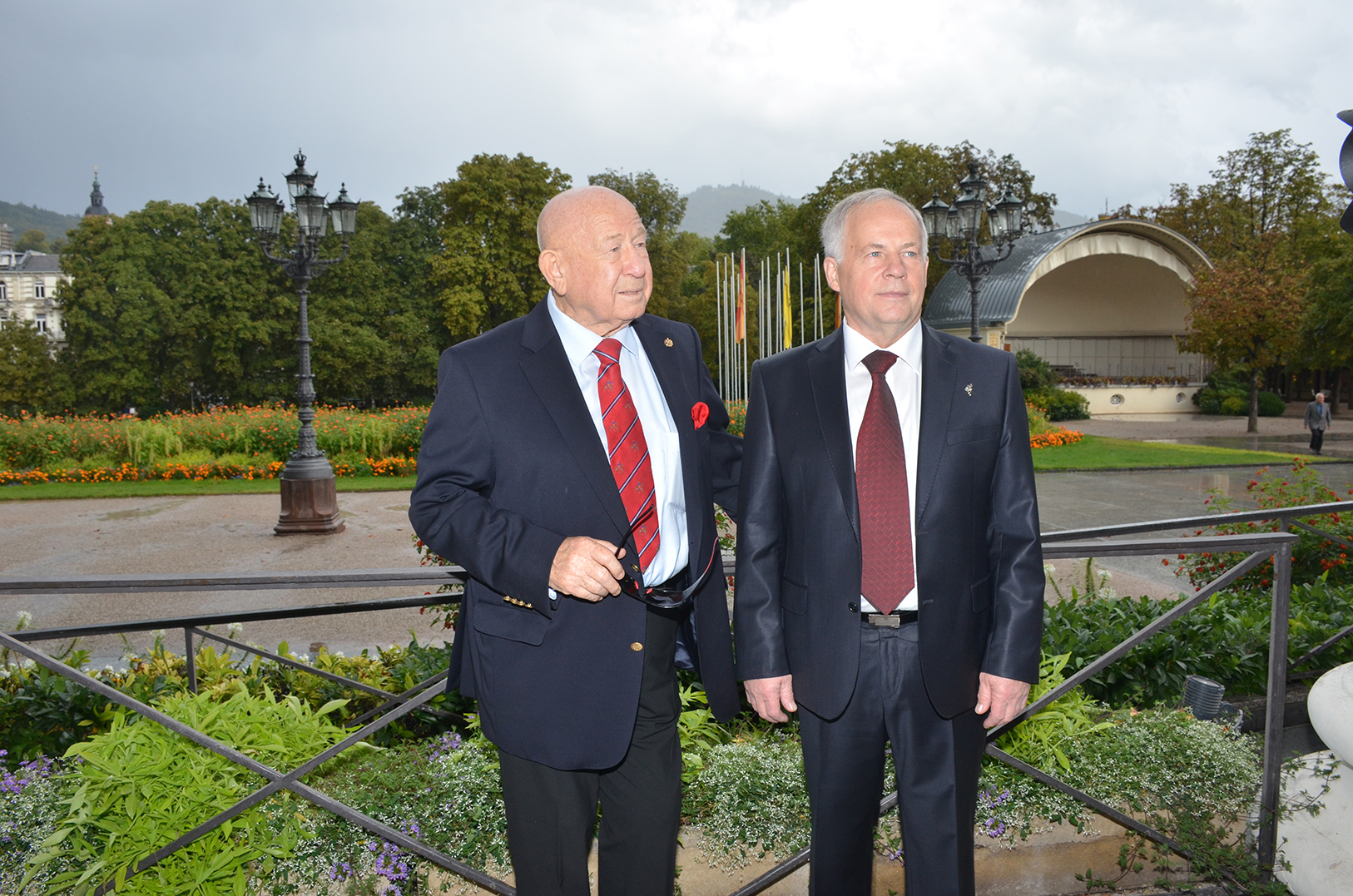 "It is a great honor for us to be guest in the city where a man as important for space travel as Johannes Kepler was born almost 450 years ago" A. Leonov and A. Solovjov, September 15, 2015
The first person to float in space and the man who holds the world record with 16 space walks in this discipline. The two cosmonauts Alexej Leonov and Anatoli Solovjov are very big names in space travel. You were guests in Weil der Stadt on September 15 and 16, 2015. And since the two cosmonauts are enthusiastic about Kepler and his works, the Kepler Society has won two more prominent members!
In March 1965, Leonov made history with the first human spacewalk. In 1975 Leonov was also the commander of the Soyuz spacecraft, which docked with the US Apollo in space and shook hands with the American astronauts in orbit. Together with his cosmonaut colleague Anatoli Solovjov, who spent a total of 652 days in space during his five space flights and holds the current world record with 16 space walks of over 82 hours, the former head of the Russian cosmonaut corps was at a reception of the City administration and the Kepler Society as guests. [Link to the program]
On September 15th, invited guests had the opportunity to talk to the two cosmonauts who were brought to Germany by Florian Noller (sponsor and member of the Kepler Society) and the astronaut manager Tassilo Römisch. The next day the cosmonauts visited the Kepler Museum and the University of Stuttgart, before that they were received in Baden-Baden.
The two German astronauts Ernst Messerschmidt and Reinhold Ewald were also present at these events and were looking forward to seeing colleagues and good friends again!